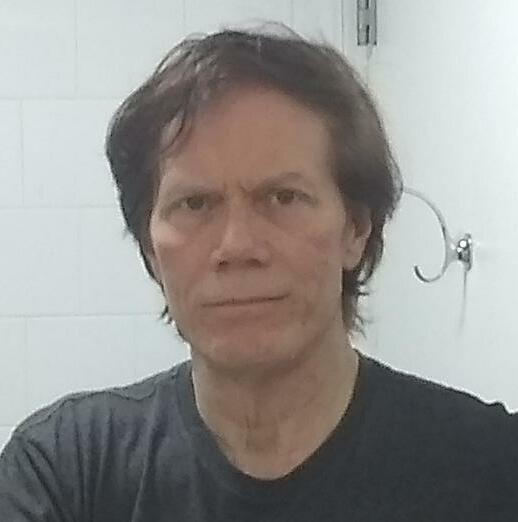 David Caldine started clarinet at age 7 but changed to piano at age 18. From 1982 to 1992 he studied with Elvin Schmitt at George Mason University. At GMU David finished the performance requirements in the Bachelor of Music program, as well as receiving a Bachelor of Science in Electrical Engineering. He played about 20 solo recitals in the Washington Area and in St. Petersburg and Moscow, Russia, and participated in many amateur piano competitions, David is the Grand Prize winner of the 2018 Chestnut International Amateur Piano Competition in Kiev, Ukraine, as well as finalist in the 2014 Piano Bridges Amateur Piano Competition in St. Petersburg, Russia. In 2017, he was semifinalist in the WIPAC competition. He also performed many times for the New York Piano Society. David has studied with Eric Himy for 12 years. After 12 years as electronic designer and 20 years as software engineer, he now works as Software Engineer on US Navy communications. He has travelled to Russia, Ukraine, and Crimea many times and is writing a book on history of Crimea in 1944-54. David also composes for solo piano and orchestra.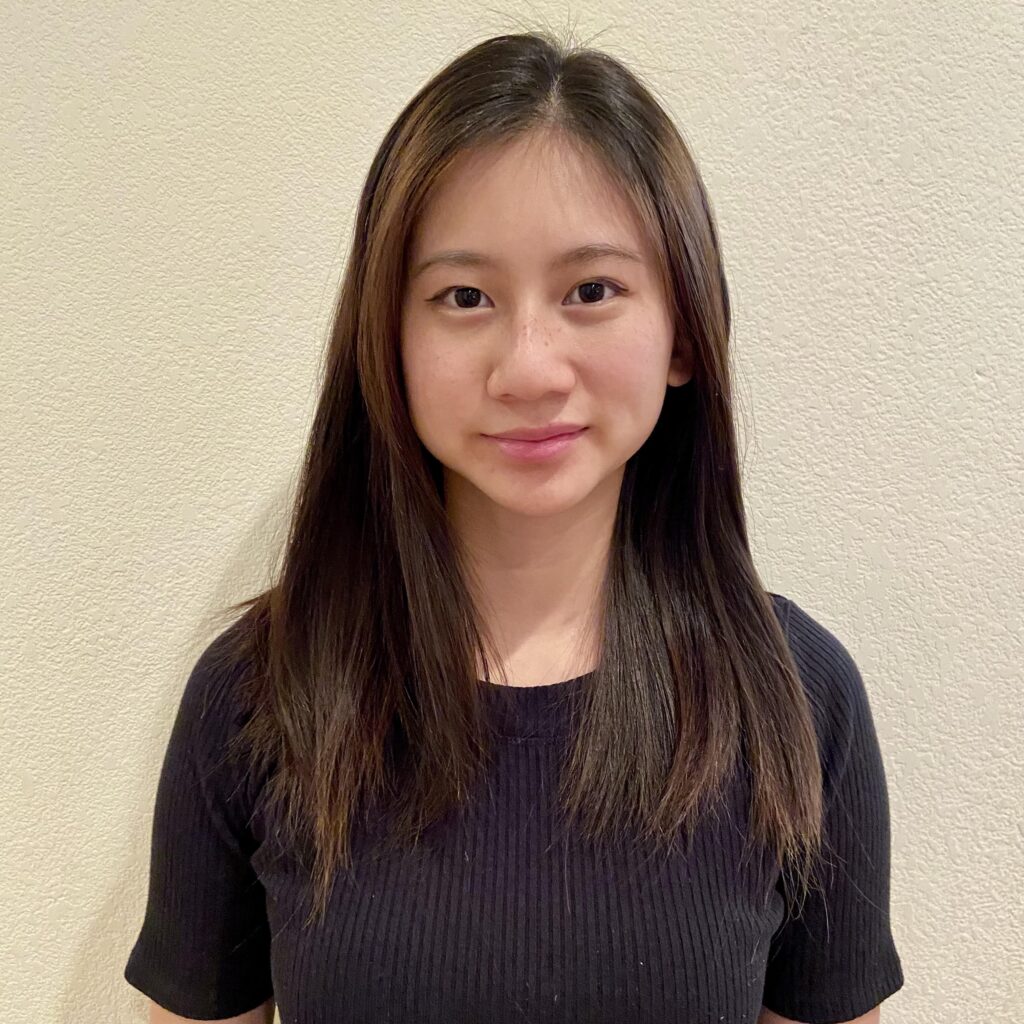 Sabrina Chen started playing piano when she was 7 years old. Born and raised in Palo Alto, CA, she studied with Steinway Artist Sandra Shen and graduated from Brown University with a Bachelor of Science in Applied Mathematics - Economics. She made her Carnegie Hall debut in 2013 as a winner of the American Fine Arts Festival. She is a three-time first place winner of the United States Open Music Competition and has also won first place in the California Spring Arts Talent Festival and the American Protégé International Music Competition. She has attended many summer music festivals including the Boston University Tanglewood Institute and Brevard Music Festival. Sabrina moved to New York last year and is currently working in the financial services industry.
CARL DI CASOLI, a citizen of both the USA and Italy, studied statistics at North Carolina State University in Raleigh, USA, earning both his masters and PhD degrees in statistics in 2006 and 2009, respectively. Although he currently works as a director of biostatistics at Dainippon Sumitomo Pharmaceuticals America (Sunovion) in Marlborough, Massachusetts (Boston area), he finds time to indulge his passion for piano by performing recitals and entering amateur competitions. In 2021, he was finalist and laureate at the International Chopin Competition for Amateurs in Warsaw, Poland and first prize winner at the World Piano Teachers Association – Missouri Amateur Piano Competition. In addition, he was first prize winner in the amateur divisions of the Bradshaw and Buono (New York) International Competition (2020), first prize winner of the Windsor (UK) International Competition (2020), a winner of the inaugural Pianolink International Amateurs Piano Competition (Italy) (2020), first prize winner in the San Diego International Amateur Piano Competition (2019), and the second prize winner of the Concours International de Grands Amateurs in Paris, France (2008). In 2017, he played a full solo recital at the München Gasteig Kleinersaal in Germany.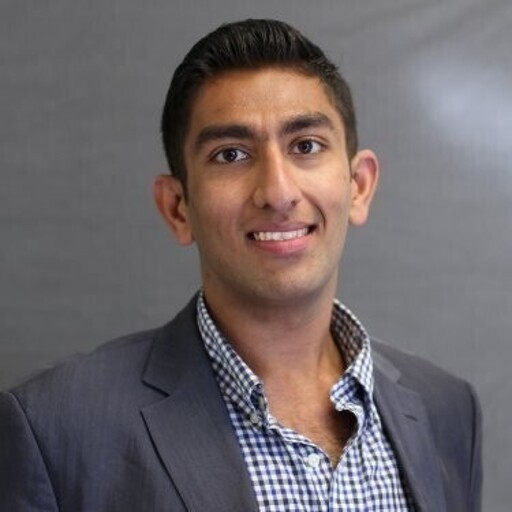 ARPAN DOSHI is from Mumbai, India. Arpan studied philosophy and political science at Northwestern University. After graduating, Arpan worked as a chef in professional kitchens like Per Se in New York before working in enterprise business development at a tech startup. He started playing the piano at the age of 15 and has attended music festivals such as a Brevard Music Festival. After a break, Arpan now takes private lessons with Jeffrey Swann at NYU.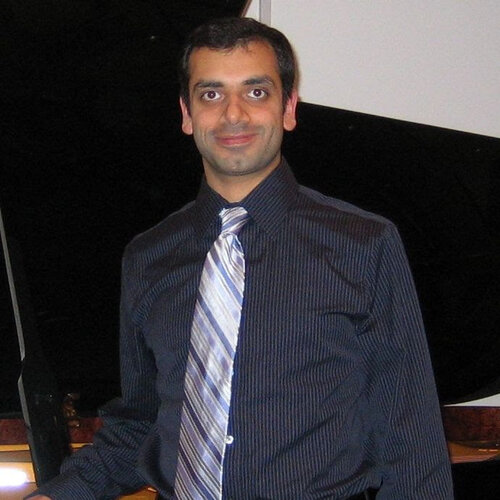 is a mathematician by education, a financial strategist by profession, and a musician at heart. He has been performing with NYPS since 2008 and is a NYPS performer in residence. Alok grew up in the UK and started playing both violin and piano at the age of seven. While in high school he was a prizewinner in numerous local and national competitions and was awarded an undergraduate scholarship in mathematics and music at Cambridge University. After graduation, he came to the US and obtained a PhD in mathematical computation from Yale University. Alok is currently Director and and Head of Equity Analytics at a large financial institution in New York City and is responsible for a variety of projects around the world in the areas of financial modeling, electronic trading, automation, and data science. After moving to New York in 2001 he was fortunate to find a thriving musical community; this provided inspiration to revive his musical studies and pursuits. Since then, he has performed regularly as a soloist, chamber, and orchestral musician in the New York area.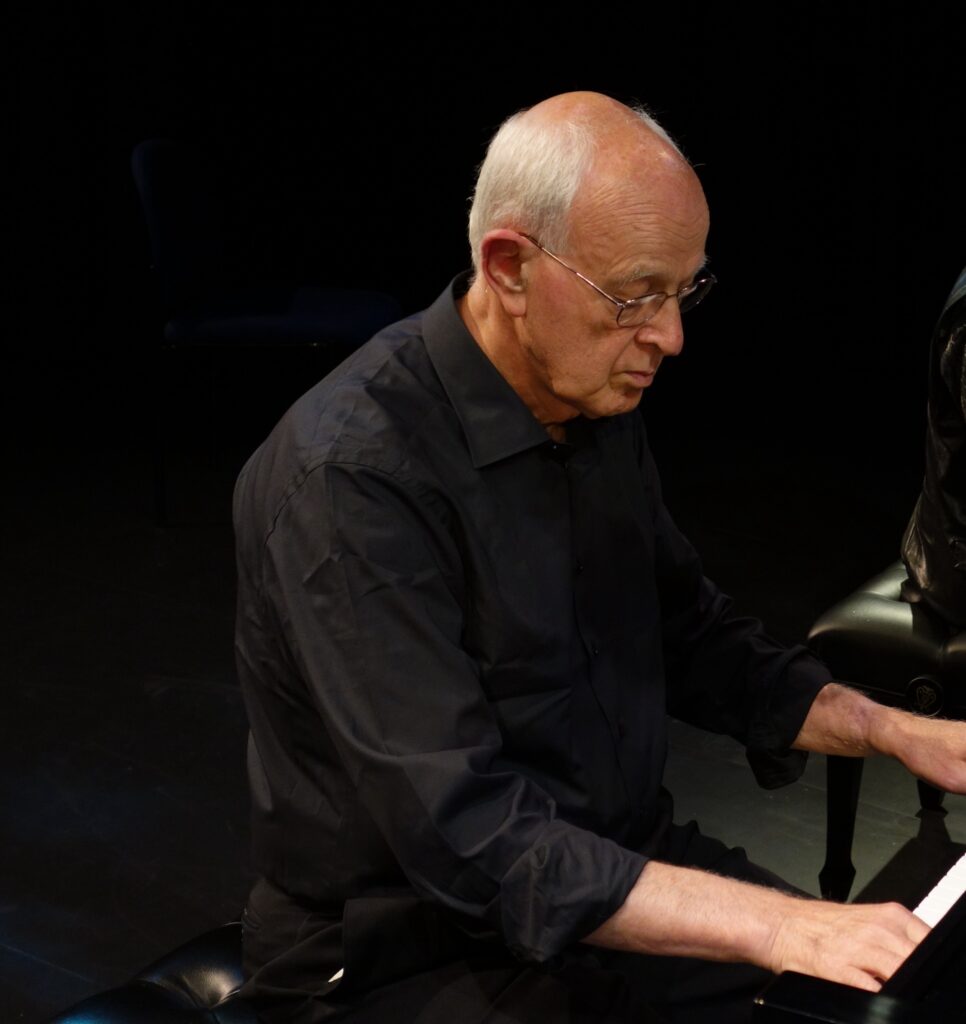 Michael Errico began piano lessons at age 4 and studied classically for 13 years with Isabel Sant Ambrogio at Steinway Hall. At Yale, he majored in Theory and Composition of Music. In New Haven, life intervened for him musically and he played professionally with jazz and society bands which required him to learn hundreds of songs from Broadway shows, the jazz repertoire and the evolving popular music of the day. He co-wrote a show in the 1990's which ran intermittently for eight years at the Algonquin's Oak Room which drew on quotes from 200 songs.
In 1995, he returned to serious classical study with the Evening Division at Juilliard studying with Lisa Kovalik and Ann Maria Trenchi de Bottazzi. He performed multiple recitals both solo and duo piano at Steinway Hall (1998), the Villa Durazzo in Santa Margherita Italy (1999), the Lincoln Center Institute (2004), the Southampton Library (2007), and the Art Museum in San Jose Costa Rica (2007). He joined several New York City serious amateur groups and recently performed at Weill Recital Hall, Baruch College, and the Bruno Walter Auditorium at Lincoln Center Library with the NY Piano Society. He was a finalist in the New York Amateur International Competition (2006), and was a semifinalist there (2005) and in the Washington International Amateur Competition (2007). He advanced to the semi finals in the Boston International Competition for Amateurs (2015) and received the award for the best programming. In 2020, he placed third in the Lamcaster International Piano Competition for amateurs.
In October 2013, he performed the Mozart K488 piano concerto at St, Gregory the Great Church in Manhattan with the Sinfonietta Concertanti Orchestra and then again in January 2014 in California with the California Concerto Weekend program. In 2020, he performed the Poulenc Concerto for Two Pianos and Orchestra with Mari Ito again with the Sinfonietta Cocertanti Orchestra.
He is a Board member of the Pianofest of the Hamptons, a training ground for young brilliant up and coming pianists run by Paul Schenly in the Summer in East Hampton, New York. He studies with Mr. Schenly regularly during the year. He is still a working Orthopedist.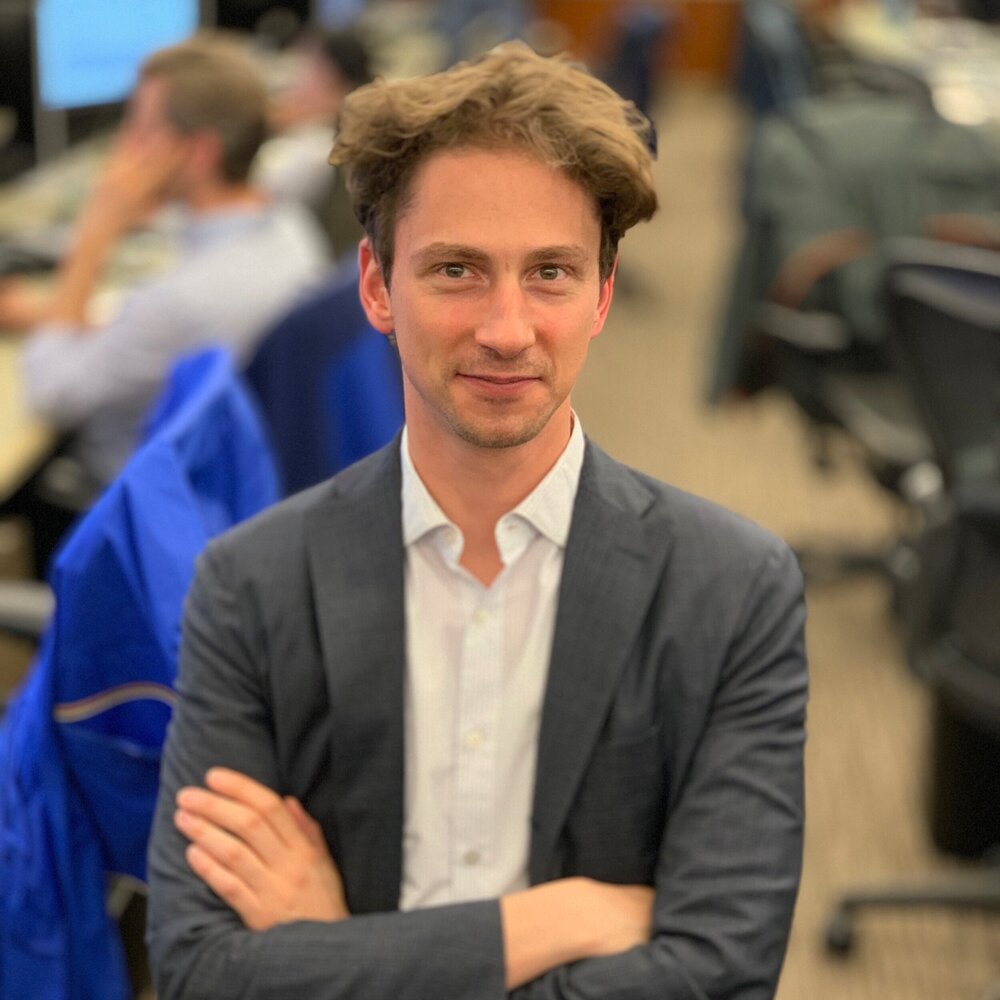 is an Italian pianist and earned a PhD in Mathematics and currently works in the financial industry. Mr. Facchi graduated cum laude from Conservatory "Luca Marenzio" (Brescia, Italy) in 2004. He further studied piano in the US. He has won national and international piano competitions and has given solo recitals in several Italian cities, Canada and the United States. He performs in various chamber music groups.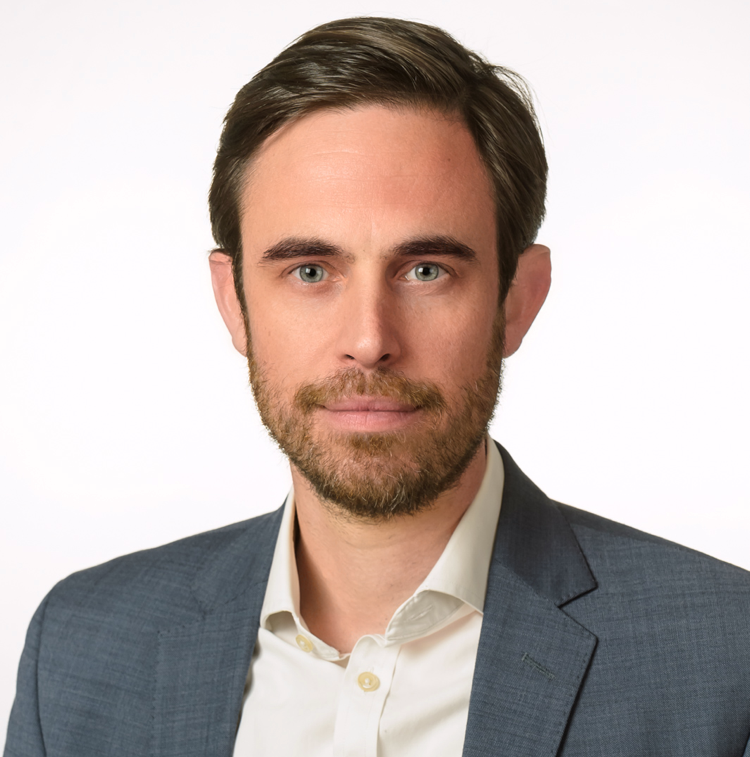 Fred Gautier is a Franco-American dual national who was born in Ohio, raised in France and spent half his life in Europe and the other half in New York. Fred studied economics, international relations and financial mathematics in England, France and Italy before landing in New York to begin a 20-year career on Wall Street. As a teenager, Fred attended the Geneva music conservatory in Switzerland, where he studied with Madile Volken. He won the University of Warwick concerto competition in 2000 and 2002 under the tutelage of Melvyn Cooper. In New York, he studied at Mannes with Michael Oelbaum in the extension division, and was a quarterfinalist in the 2008 piano competition for amateurs in Paris. After a decade-long hiatus, and a multi-year attempt at learning the violin, Fred is back at the keyboard, eager to broaden his solo and chamber repertoire and make new connections in New York's music community. He lives in Westchester with his wife, Lauren, and their two teens, Camille and Coco.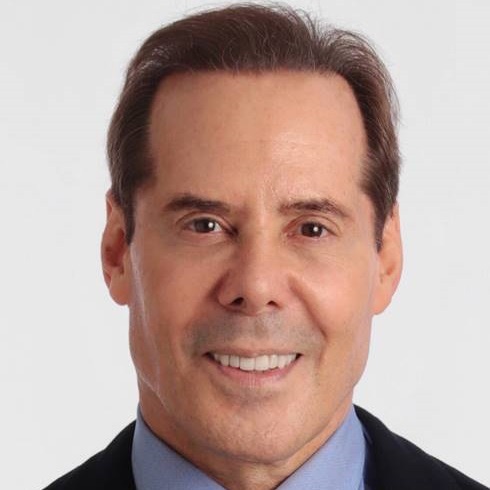 has appeared in solo recitals, chamber concerts, and with orchestras at New York's Carnegie Hall, Alice Tully Hall and Town Hall. He has accompanied renowned Metropolitan Opera Sopranos Carol Vaness and Korliss Uecker as well as Metropolitan Orchestra Principals Julie Landsman (French horn) and Jerry Grossman (cello). He performs regularly with the New York Piano Society and was a finalist in the Van Cliburn "Professional-Amateur" Competition. Reviews described his "perfect voicing and projection and an arresting sense of drama." Dr. Horovitz is a board-certified Internist and Pulmonologist in private practice in New York City. He is listed among Castle-Connolly's and New York Magazine's "Best Doctors," and was named Who's Who "Pulmonary Professional of the Year." He is on staff at Lenox Hill Hospital , and at Weill Cornell-New York Presbyterian Hospital, and he appears as a medical commentator on national and local news. Len Horovitz has been performing as a pianist since childhood — although he was born with three thumbs. His parents were told: "He'll never play the piano."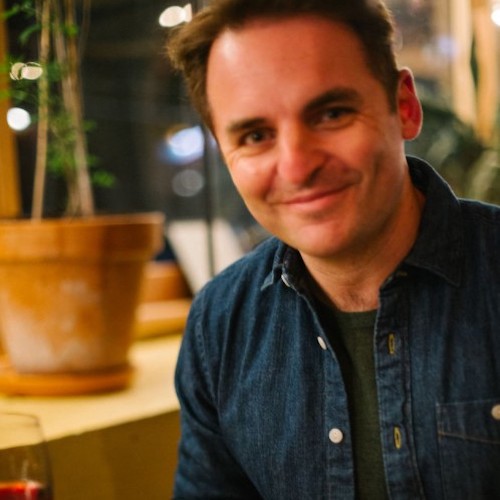 This is Ben Jablonski's debut performance at Carnegie Hall. A native Australian, he has lived in New York for the last 15 years. Ben is an entrepreneur most passionate about his non-profit which unites Palestinian and Israeli farmers. Connected to music from a young age, Ben is honored to be a member of the New York Piano Society.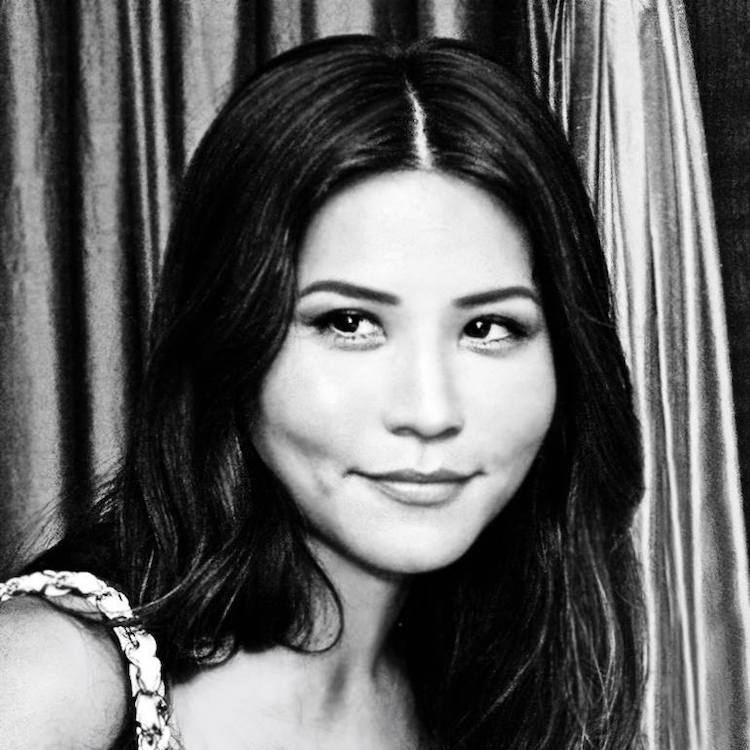 Christina Kim began her piano studies as an adult and remained self-taught for several years, before continuing with private lessons and by enrolling in the evening division of The Juilliard School. She has been playing for a total of 15 years and attributes her rapid progress to a passionate obsessiveness. Christina is also the designer/ CEO of ZuZu Kim, an award-winning New York-based fashion brand that produces The Couture Bow Tie® and other luxury accessories for people and pets, handmade in New York City. The designs have been featured in New York Fashion Week, the gift bags at The Oscars and The Golden Globes, worn by celebrities, and published in British Vogue and Elle, among others. A graduate of The School of the Art Institute of Chicago, Christina began her career as an assistant designer for Kay Unger and ultimately rose to the position of design director for Mary Macfadden. For ZuZu Kim, she began by designing modern and elegant dresses for her own classical piano performances. This evolved into a ready-to-wear line based on her vision of "orchestral dressing", and distinctly, the bow tie – a universal symbol of music, elegance, and uncompromising style.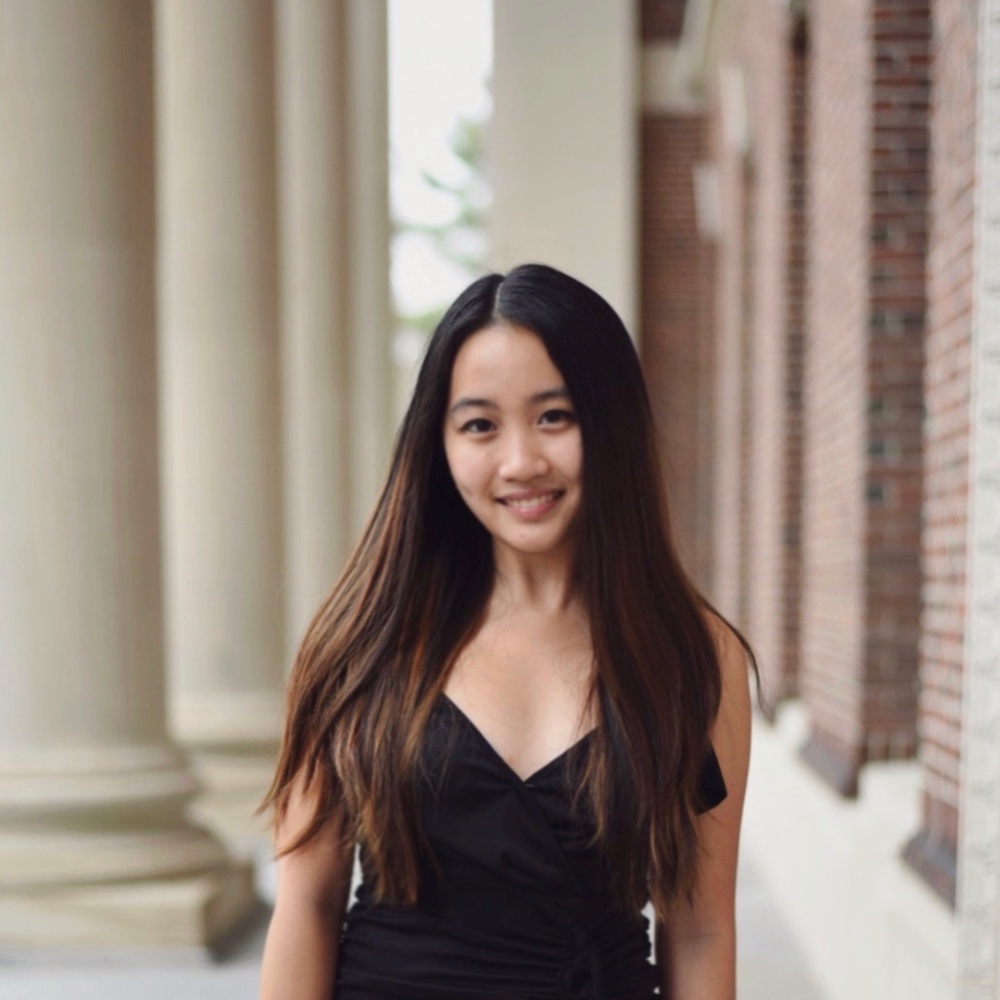 Evelyn Mo began pursuing the piano at age 3 and is currently studying under the tutelage of pianist John O'Conor. As a soloist, she has performed across North America at venues including Carnegie Hall, Kennedy Center, and US Department of State. She has been a top prizewinner of numerous international competitions, most notably the inaugural Cliburn Junior International Competition, the New York International Piano Competition, and the Ettlingen International Piano Competition. Evelyn made her orchestral debut at age 11, and has since performed with orchestras including the Montgomery Symphony Orchestra, Rochester Philharmonic Orchestra, and the Orchestra of Northern New York. Evelyn has been featured on NPR's "From the Top" and WQXR's "Piano Prodigies". She was named a National YoungArts Winner and full scholarship recipient of the National Chopin Foundation of the United States, and received admission to the Juilliard School. Evelyn holds a BA with Honors from Harvard College in Economics and Statistics, and is currently working in the financial industry.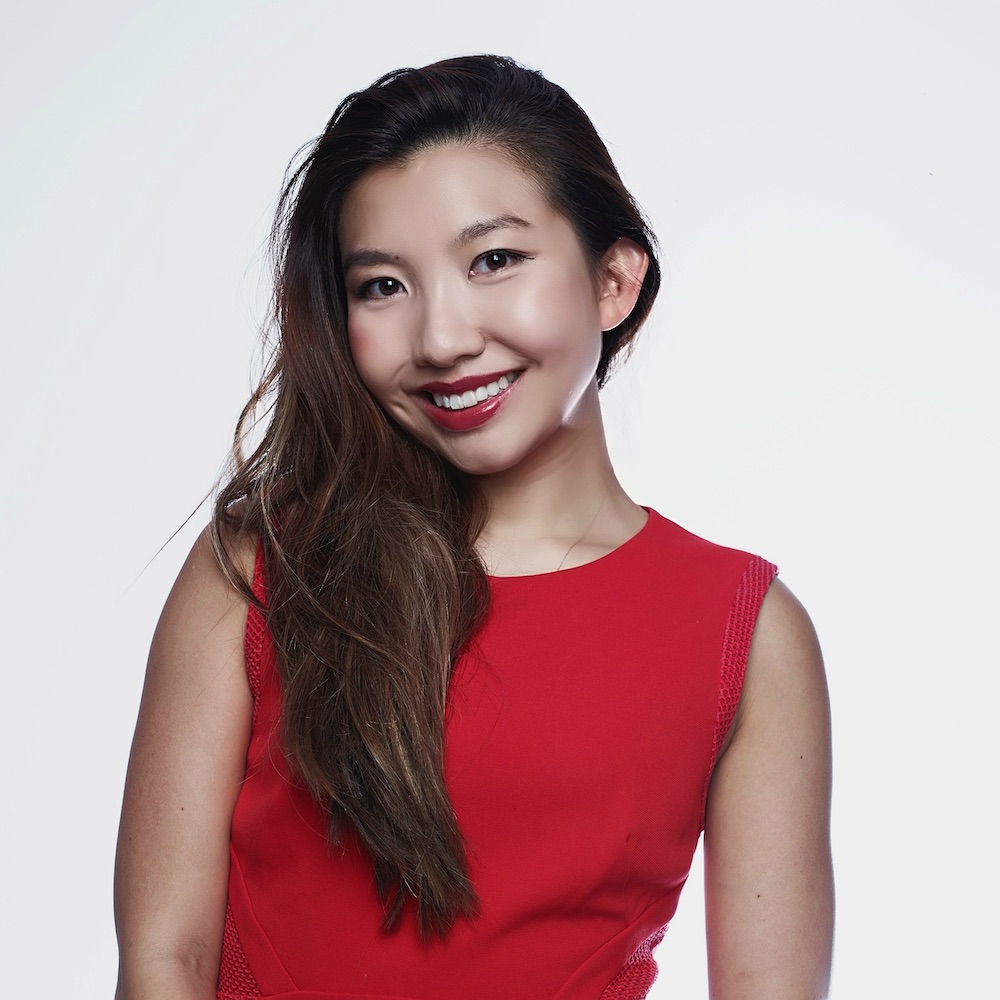 Siqi Mou is the CEO and Co-Founder of HelloAva. She is a former Bloomberg anchor and also held several positions at Morgan Stanley, PIMCO, The Federal Reserve Bank of New York before starting HelloAva. Siqi was awarded Forbes 30 Under 30 (Consumer Tech) in 2019 and Inc Magazine's 30 Rising Stars Under 30 in 2018, and has been featured in media outlets such as The Wall Street Journal, Entrepreneur, USNews, Marie Claire, Allure, The Cut, WWD, Fast Company, etc. Siqi held an MBA from Stanford University Graduate School of Business, MPA from Harvard Kennedy School of Government, and B.A. in Economics from Stanford University where she was elected Phi Beta Kappa.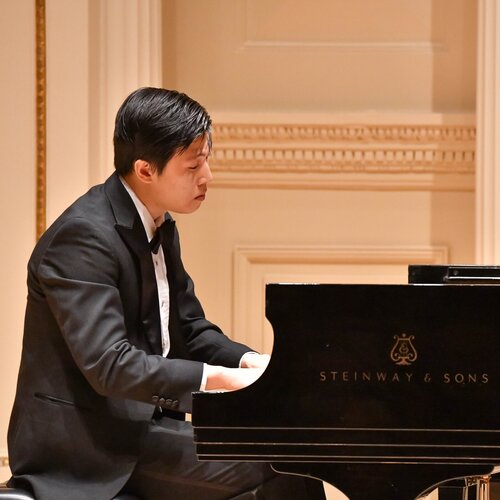 A native of the Bay Area, Andrew studied Mathematics at UC Berkeley and works as a software engineer. He started playing piano at the age of 7 and enjoys the music of Scriabin and Medtner.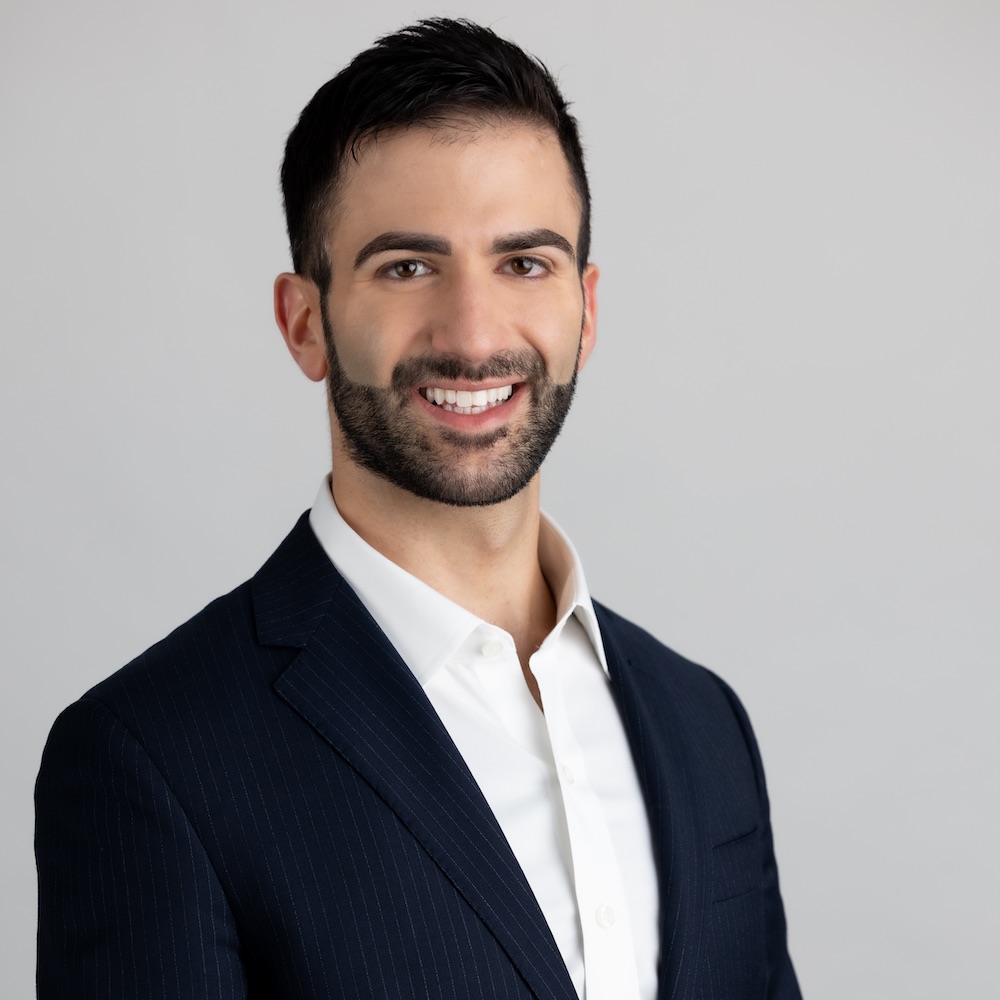 At the age of five, Alex discovered his passion for the keyboard upon being mesmerized by a xylophone street performer. He first began playing piano by ear, and his father enrolled him in lessons shortly thereafter. Throughout his childhood and teen years, Alex studied piano in Florida under Nina Selyutin, a pedagogue of the Russian piano tradition. Alex attended Yale University where he studied Mathematics and Philosophy, while continuing to pursue piano performance at the Yale School of Music. Upon graduating from Yale in 2014, Alex moved to New York to work for Citi, where he spent seven years structuring financial derivatives for corporations throughout Latin America. While at Citi, Alex was introduced to the New York Piano Society by his mentor and colleague, Simon Yates. Alex continues to play piano actively through NYPS. He currently works at Riverside Risk Advisors, a boutique financial advisory firm.
received a Bachelor's degree in music from the University of California at Berkeley, and a Master's Degree in Accompanying and Chamber Music from the Manhattan School of Music. Mr. Sisskin was the first prize winner of the Chicago International Amateur Competition, concerto division in 2014. He has appeared as soloist with the New York Piano Society, with the New York Concerti Sinfonietta, and with the Fort Worth Symphony as part of the PianoTexas Amateur Program. Mr. Sisskin has worked as a software developer for Bloomberg, LP since 2002.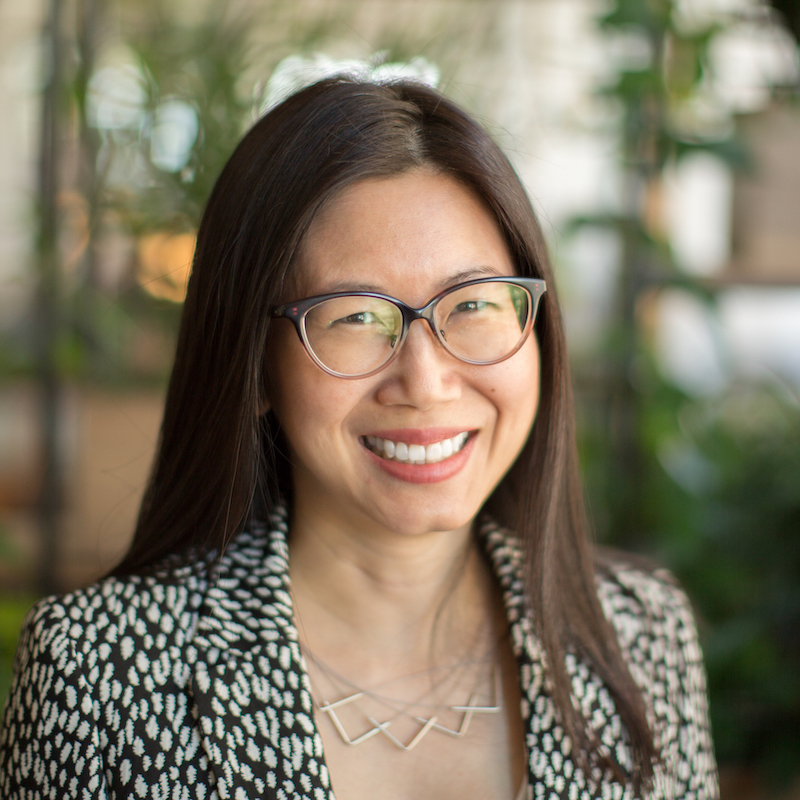 A corporate lawyer turned management consultant, Tammy lived in Singapore and London before settling in New York two decades ago. She is currently a Partner at SYPartners where she specializes in strategy development and culture transformation for multinational corporations.
Tammy began piano lessons at age 6 and as a teen, completed her piano performance diplomas and played the cello with the Singapore National Youth Orchestra. Her most memorable piano-related experience growing up was playing for noted English pianist Phyllis Sellick on her vintage Steinway that was a gift from Sir Henry Wood, the founder of the annual Proms concerts in London.
After a 20-year break away from the piano, Tammy is delighted to be playing seriously again, and to be a part of the New York Piano Society. Since her return to the piano, Tammy has been featured in Pianist magazine's YouTube channel, and has performed in masterclasses and taken lessons with Dmitri Alexeev, Boris Berman, Noriko Ogawa, and Vyacheslav Gryaznov.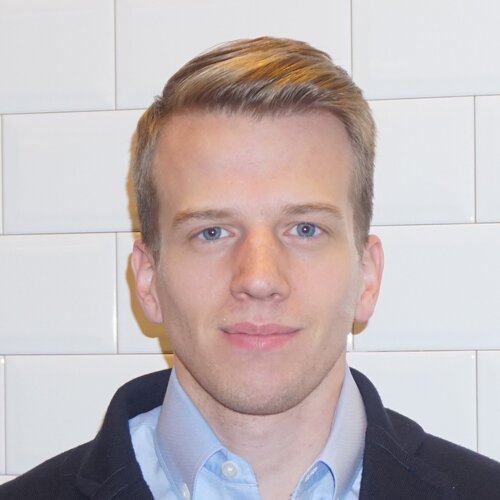 started learning how to play piano when he was eight, and has made modest progress since then. He attended The Hotchkiss School in Lakeville, CT, where he studied with Brazilian pianists Fabio and Gisele Witkowski. His high school senior recital ended melodramatically with Isolde's Liebestod, as transcribed by Liszt. He spent several summers studying at the Amalfi Coast Music Festival, where he played in master classes for Paul Badura-Skoda. In college he studied with Diana Fanning and under her tutelage won first prize at the Middlebury Concerto Competition with Prokofiev's Piano Concerto No. 1 in D-flat. After college he lived in India for a year teaching music at a small music conservatory and transcribing Bollywood film scores for Oscar winning composer A.R. Rahman. His favorite composers for the piano are Ravel and Rachmaninoff. He has lived in New York for six years and currently works in digital strategy for Verizon. In his spare time he is an enthusiastic Wagnerian and is desperate for tickets to Bayreuth's 2020 "Ring" cycle.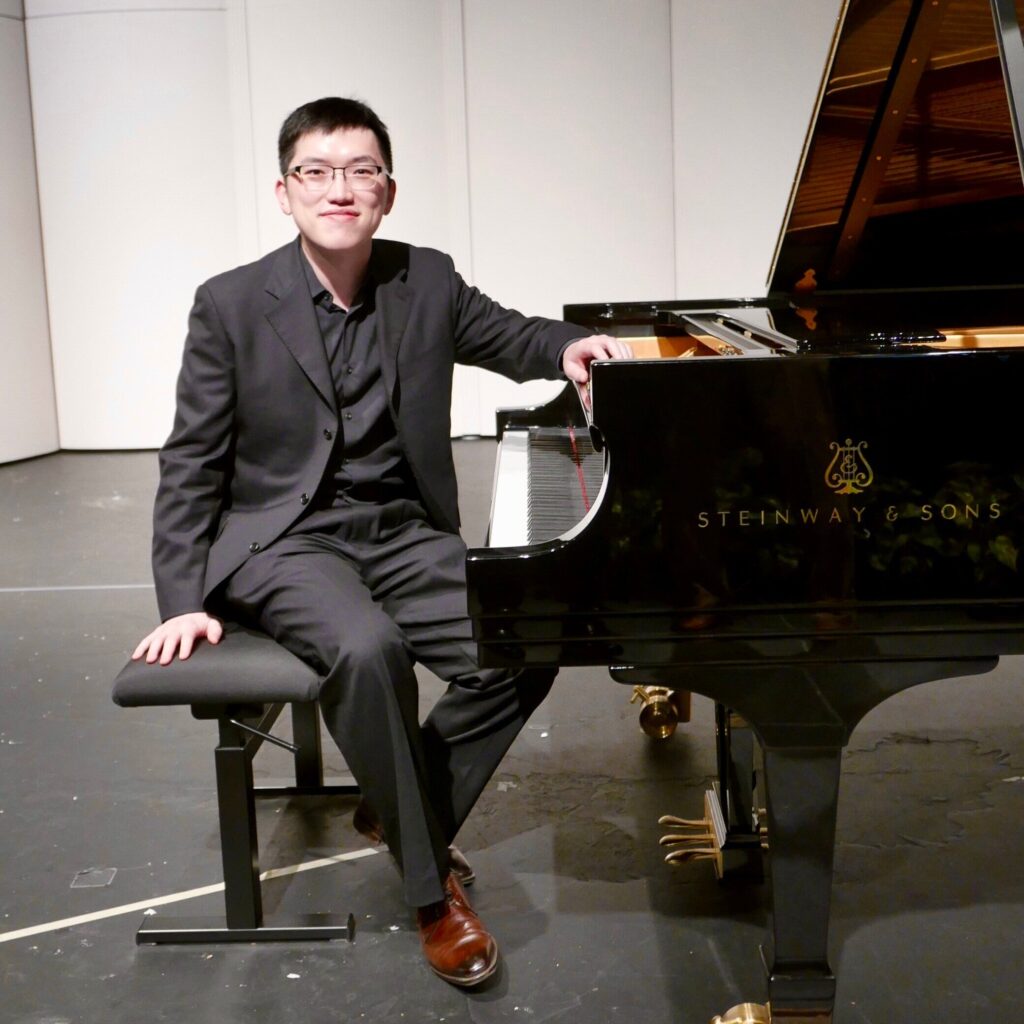 Yiran Wang, a native of Beijing, China, combines a keen interest in both the quantitative field of engineering and finance and the artistic realm of music. His initiation into piano studies began at the age of eight under the guidance of Ling Jiang, and he maintained his commitment to music while pursuing a major in engineering at Tsinghua University. Yiran later moved to the US for graduate studies at Cornell University, and continued his piano studies, under the mentorship of Professor Xak Bjerken.
Upon moving to New York City, Yiran joined the New York Piano Society almost a decade ago and has continued his studies at The Juilliard School's evening division. Together with NYPS, his performances have graced some of the most esteemed concert halls in the city, including Carnegie Hall's Zankel Hall and Weill Recital Hall, Merkin Concert Hall, and the Bruno Walter Auditorium at Lincoln Center. Yiran's commitment to music has also been acknowledged through accolades from various piano festivals and amatuer competitions in Fort Worth, Boston, Washington D.C., San Diego and Seattle.
Parallel to his musical pursuits, Yiran's enthusiasm for mathematical and computing-related challenges fuels his professional career. He currently works at an investment management firm as a quantitative investment professional. As he describes himself: "Finance professional by day, husband and dad by night, number and computer nerd by brain, musician by heart."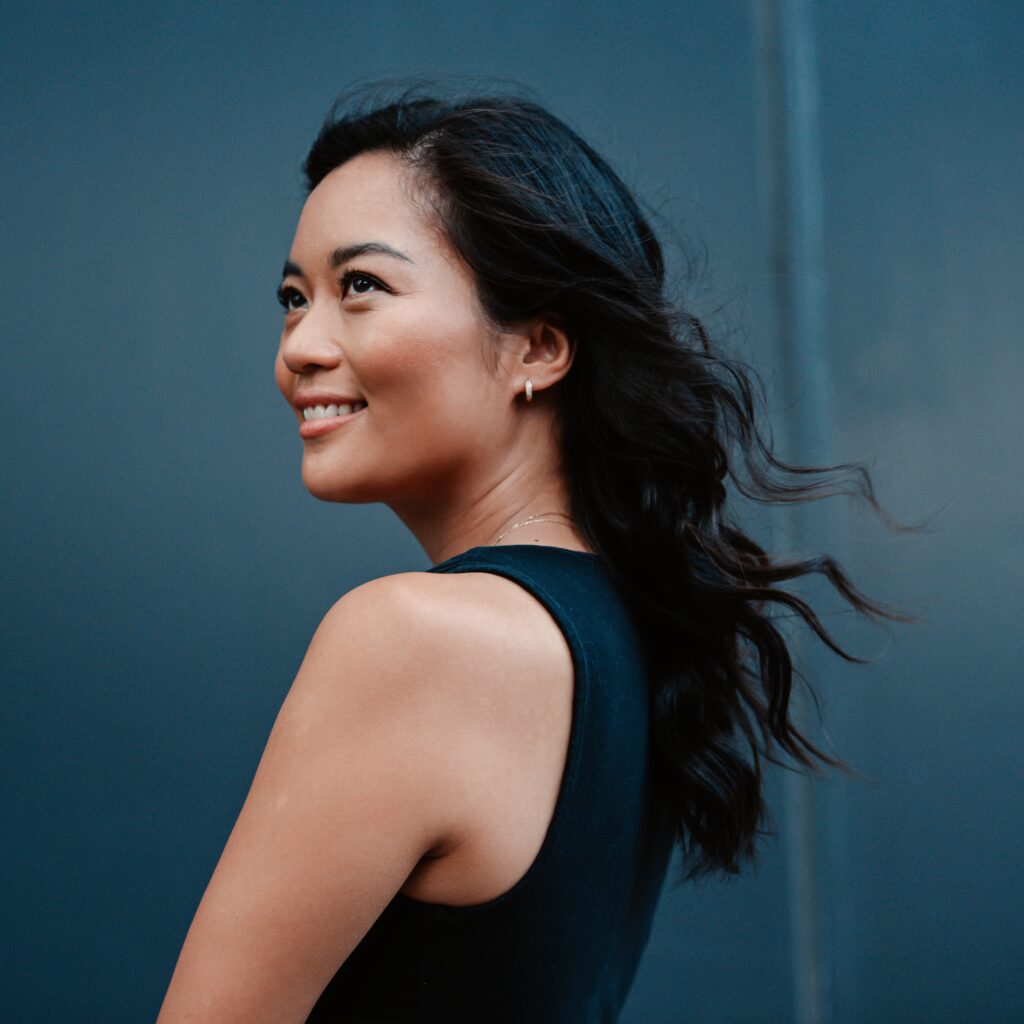 June Wu, pianist, has performed in New York, Philadelphia, Paris, Bayreuth, Moscow, Shanghai, and Cape Town.
Recent highlights include a performance of Rachmaninoff's and Beethoven's second piano concerti with the Greater Newburgh Symphony Orchestra, Chopin's first piano concerto with the Penn Symphony Orchestra, and Tchaikovsky's first piano concerto with the Cape Town Philharmonic Orchestra and the Newark Symphony Orchestra in Delaware. She has given several performances at Carnegie Hall's Weill Recital Hall as a performer-in-residence of the New York Piano Society. She has also been a featured soloist with the Orchestre-Atelier Ostinato and Orchestre de la Garde Républicaine in Paris and the Rochester, Birmingham-Bloomfield, Dearborn, and Warren Symphony Orchestras as well as the Detroit Symphony Civic Philharmonia in Michigan.
June is the first-prize and audience-prize winner of the 2017 Concours International de Piano Amateur de l'Ecole Polytechnique, a laureate of the 2014 Concours International de Grands Amateurs de Piano, a National Foundation for the Advancement of the Arts Young Arts winner in classical piano, and a finalist in the Eastman Young Artists International Piano Competition. She is also a top prizewinner in several state and national piano competitions, including the Fite Family National Piano Competition.
June studied privately with Logan Skelton at the University of Michigan and Julio Elizalde at the SF Conservatory of Music. She received her MBA with graduation honors from The Wharton School at the University of Pennsylvania and graduated from Harvard College with honors in economics and a secondary field in computer science.
She lives in New York and is a Strategy & Operations leader for the YouTube Business organization, focusing on making YouTube the most valuable destination for culture, creativity, and learning around the world.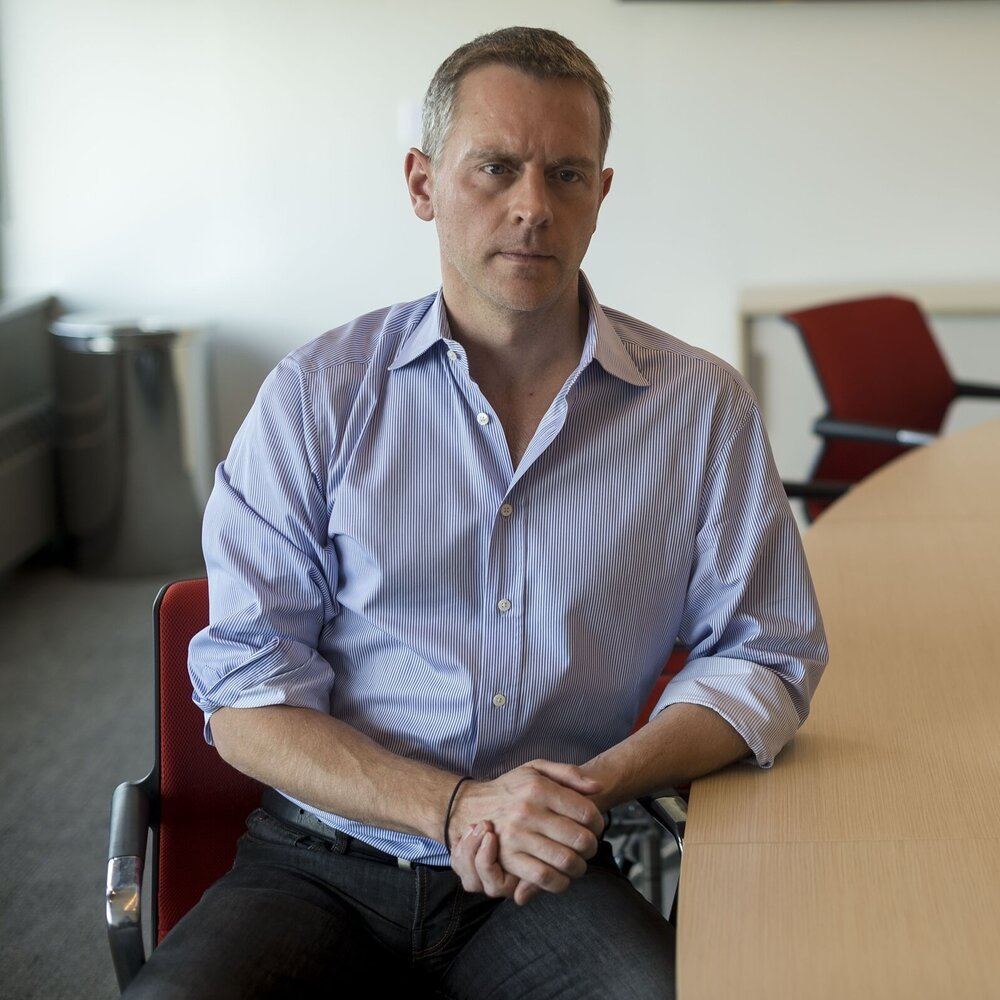 Simon Yates is currently Global Head of Equities at Nomura and has previously held positions as CEO, Two Sigma Securities and Managing Director, Global Head of Equity Derivatives at Citibank and Credit Suisse. Born in England, Simon began piano lessons at the age of four and subsequently began studying organ and voice. He attended Cambridge University where he studied Mathematics with a scholarship as organist of Emmanuel College. After leaving Cambridge, Simon joined JP Morgan as an equity derivatives trader. He fell in love with New York on an early business trip and has considered the US as his home for almost three decades. He is actively involved in the musical life of New York City, has performed at numerous events and festivals in the US and UK as both a singer and pianist. Simon has been an NYPS performing member since 2011.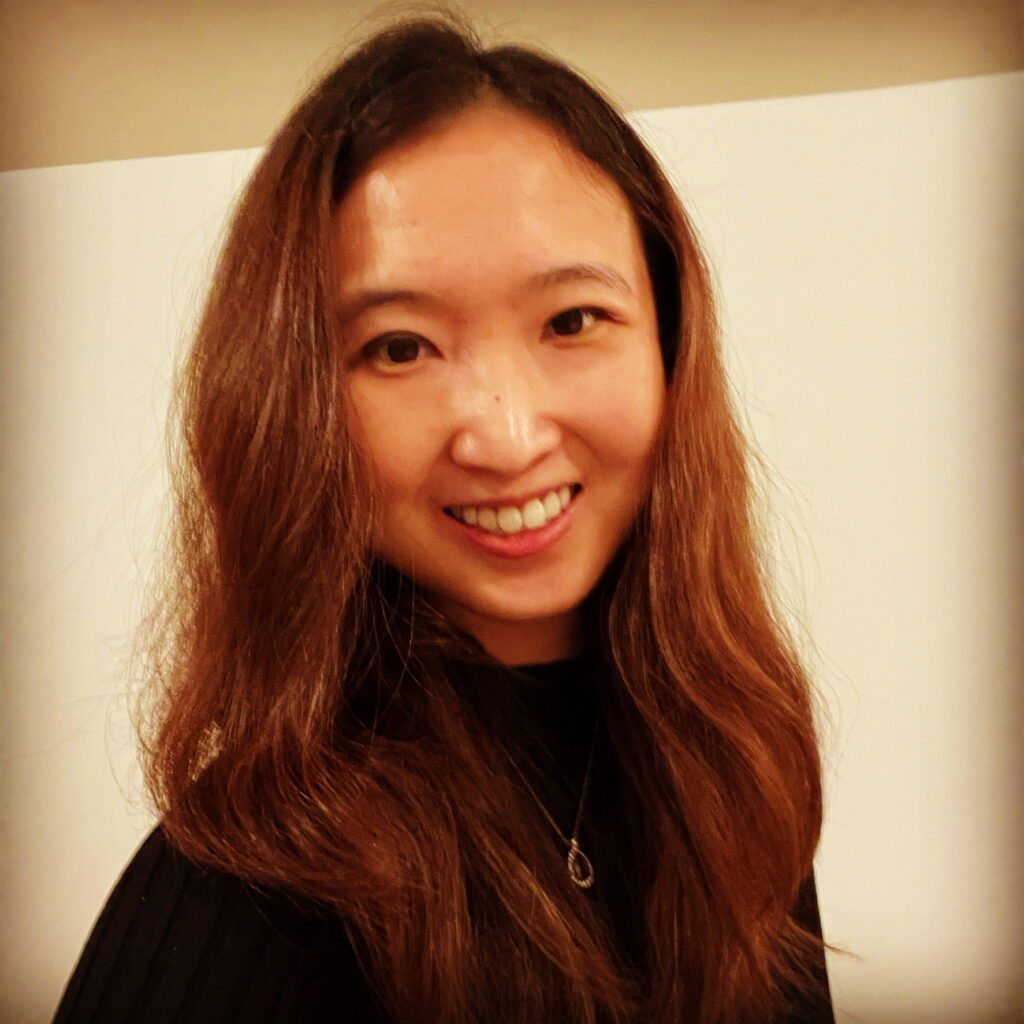 Celia Zhang's passion in music started when she first took accordion lessons in China. After moving to the United States, Celia picked up piano at the age of 11, and played in and won numerous regional and state level piano competitions across Michigan and Indiana. She was also a frequent soloist and played concertos with her local orchestra throughout high school. Celia attended Harvard University where she pursued a degree in Statistics and Economics, and moved to New York City after graduating, starting her career in investment banking at Citi. She is now VP of Operations at Tailorbird, where she leads finance, operations, and HR. Celia is thrilled to be returning to piano performance again after nearly a fifteen year hiatus!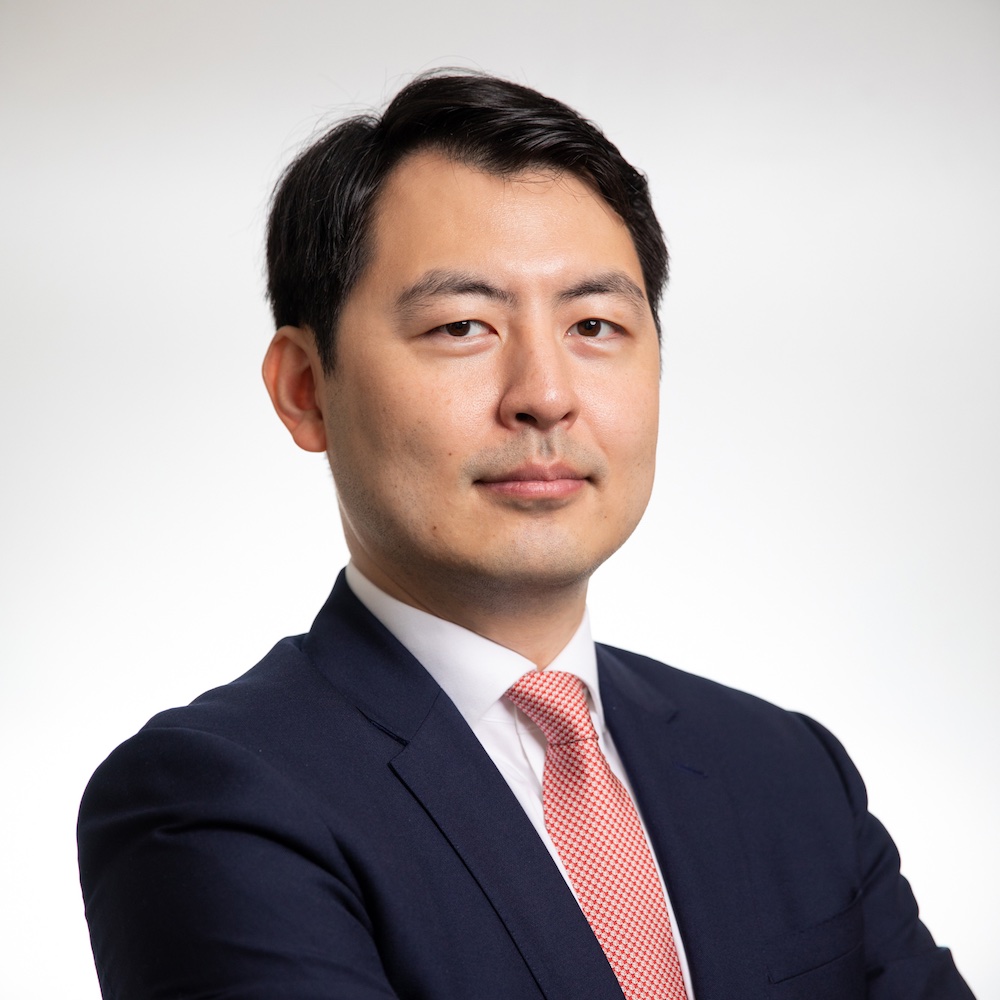 is an award-winning trumpeter. He has significant musical experience as the principal trumpeter in the Imperial College symphony orchestra and as their concert tour manager organizing many shows throughout Europe. He enjoys playing piano in his spare time. Derek is an Executive Director at JPMorgan. He holds a B.Eng degree in Electrical and Electronic Engineering from Imperial College and a M.Sc in Finance from the London School of Economics. Derek is on the Board of Trustees for the New York Youth Symphony.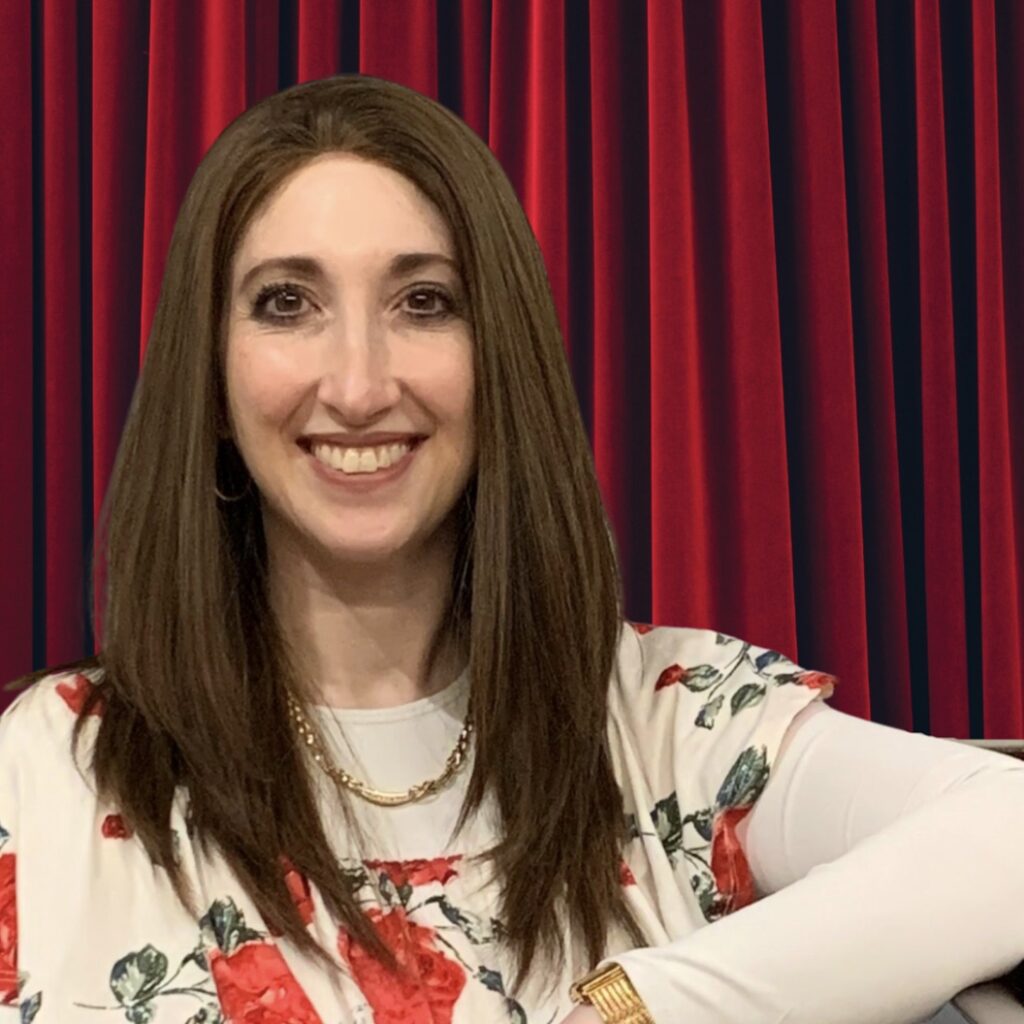 Arabella Zito is a native Las Vegan who began playing piano at the age of 7. She was self-taught until the age of 14 when she began her studies with Muriel Adler, a student of Isador Philippe. She was a piano major at the University of Nevada Las Vegas and later continued her studies in the Julliard Extension Division. She is currently a student of Assaff Weisman. In addition to piano, she studied harp with Susan Jolles of the Metropolitan Opera Orchestra and has played professionally throughout Las Vegas. She was also a voice major at the Mannes College of Music and studied the Old Italian School of technique with Anthony Frisell. She continues her flute studies with Nicolas Duchamp, student of the legendary Jean-Pierre Rampal. Her performance venues include Merkin Concert Hall, Carnegie Hall, and Villa Favard in Italy. In addition to music, Ms. Zito has an extensive dance background in ballet, tap, jazz, and flamenco. She is the artistic director of a dance studio in Brooklyn that serves the orthodox Jewish community, and she enjoys choreographing and teaching ballet. She is also the mother of 7 children.